KaLOHAS® - bioactive greenkale introduced to invited buyers in Seoul, Korea.
Varioslaboratories, our partner in Korea, today presents KaLOHAS® to an invited group of buyers in Korea.

The event NORDIC DAYS is organized by DI and the Danish Embassy in Seoul and after a long time of preparation we are pleased to participate in the event.

KaLOHAS® is currently sold to retail customers on the NAVER platform in e-commerce in Korea and the purpose of our participation is to reach out to a number of manufacturers and distributors within the health and wellness sector.

There is a strong tradition of using natural medicine in Korea. That is why we offer clean, clean label organic products with evidence of effectiveness against several lifestyle problems that are also on the rise in Korea.
The interest is great – and we look positively at the opportunities for KaLOHAS® in Korea
Team Green Gourmet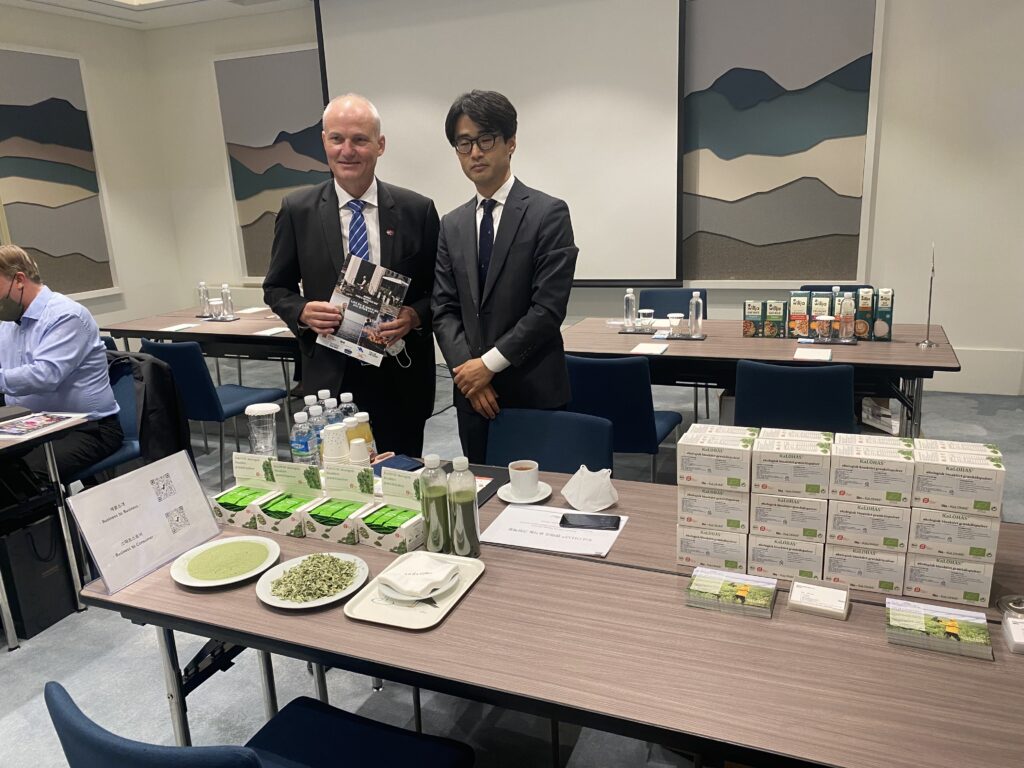 Jin Lee and Estelle Tn in action for Green Gourmet