In the other side of the world – in Taiwan we met with the Wo family in 2016. The Wu family established in 1949 a production of Organic brown rice in Yunlin. Since they have developed into a company dedicated to production of gluten-free brown rice products with no additives. Their low-glycemic rice-based consumer products are today sold in Taiwan, Australia, Japan and in the US markets.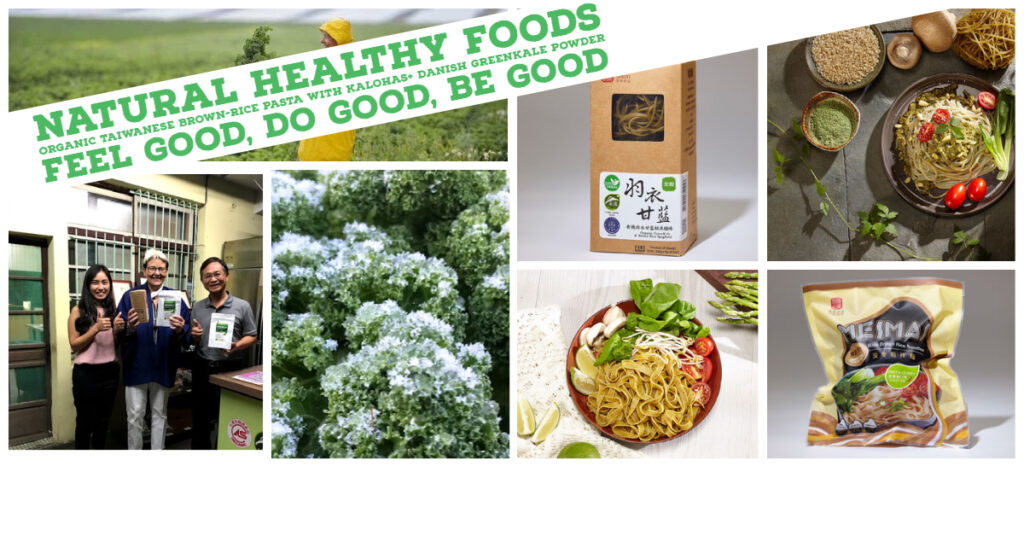 To obtain comprehensive health benefits to their products Mr Wu and his daughters Grace, Anne and Marie are today utilizing Danish KaLOHAS® GreenKale in their production of Pancake Mix, Mei Mai Noodles and Pasta .Early 2020 we agreed to test out their successful health products in our part of the world and we are now pleased to be able to offer Pancake/Wafer Mix, Mei Mai Noodles, and Pasta from our website for final users and wholesale.
This month June special introduction offer. find it in our shop...